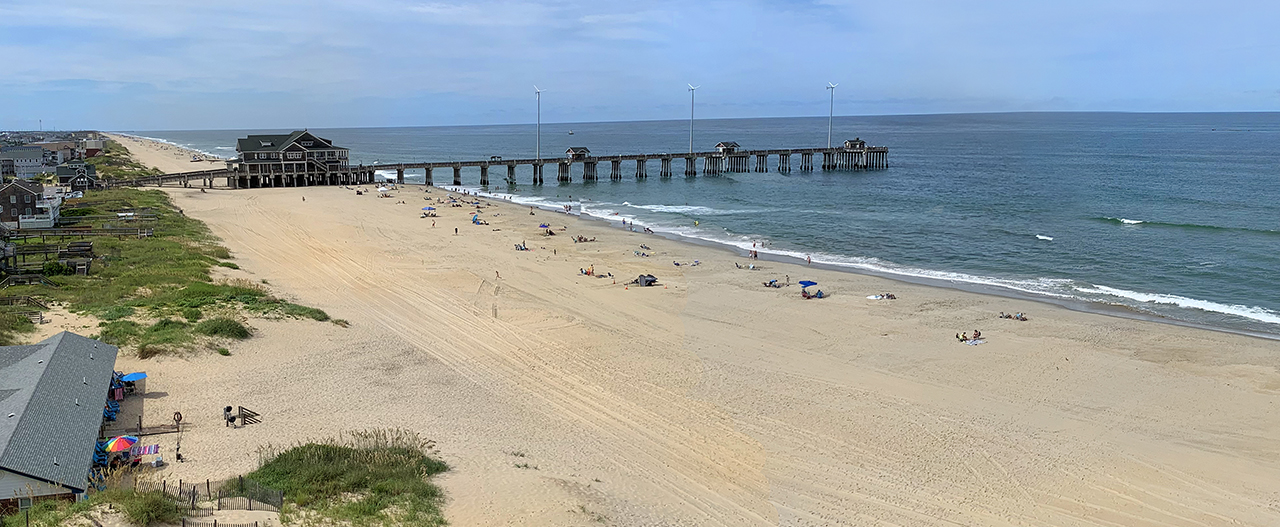 The 2019 beach renourishment project at Nags Head, Dare County, North Carolina was completed August 2019 by the Contractor, Great Lakes Dredge & Dock Company, Inc (GLDD, Oak Brook, Illinois). A total of four million cubic yards of sand was placed along the 10-mile stretch of beach during 110 days of dredging and pumping operations.
This renourishment supplemented a previous 2011 project which placed 4.6 million cubic yards of sand along the same length of beach. The 2011 project is the largest locally funded nourishment accomplished to date in the U.S. and won the ASBPA "Best Restored Beaches" award in 2013. CSE also had the privilege of directing this project to win the 2013 ACEC Engineering Excellence Award. These nourishment projects are part of an ongoing long-term coastal management plan to replenish sand which was lost due to chronic erosion and hurricanes, increase storm protection for oceanfront properties and infrastructure, widen the recreational beach, and provide additional natural habitat for wildlife.
GLDD, the largest dredging contractor in the U.S., assigned two hopper dredges for this project (Liberty Island and Ellis Island). Ellis Island, the largest hopper dredge in the U.S. was on site for 47 days and completed 44% of the project volume. The Liberty Island completed the final 56% of the project volume during 83 days of construction.
CSE thanks the Town of Nags Head for this opportunity to serve as engineer on this successful renourishment project.